Multiplying Decimal Numbers: Y6 – Fractions – Maths Challenge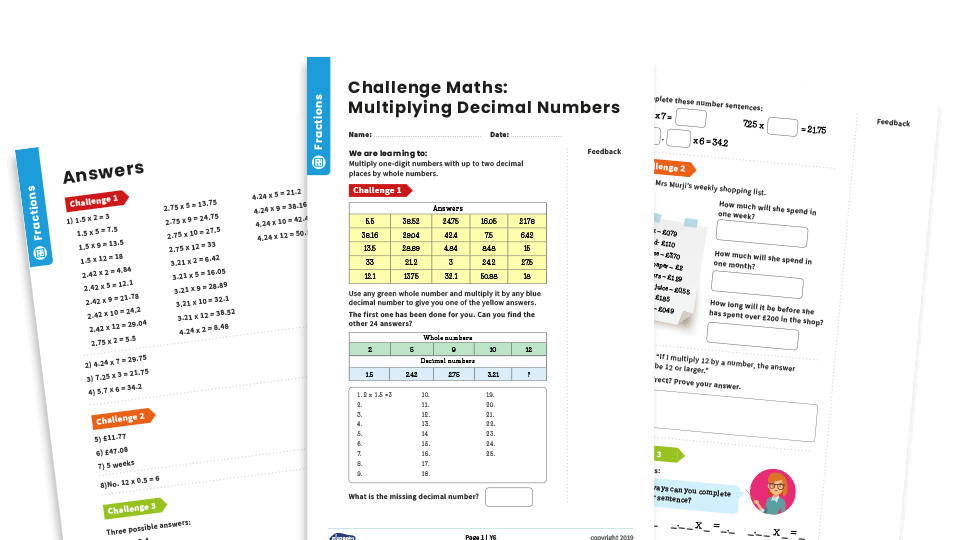 Download your resource
Free with 14 Day Trial
Then £25/annually after 14 days for unlimited access
Plus you'll also get access to...
Unlimited access to 600+ resources
Over 80 expert CPD guides
Free subscription to Teach Reading & Writing magazine, and digital access to all back issues
New resources every week
Exclusive, member-only resource collections
Plus lots more...
View All Membership Benefits
These multiplying decimal numbers worksheets provide extra challenge for Y6 children. A variety of problems are spread across three sections, enabling you to use the whole sheet during a single lesson or to select specific problems for different teaching sessions, or home learning.
Y6 maths objective: multiply one-digit numbers with up to two decimal places by whole numbers.

This resource is part of the Challenge Maths collection. View more from this collection
Look inside!
Click through to see what this resource has to offer
More from this collection