Topical Tuesdays from The Week Junior - Captain Sir Tom Moore's special honour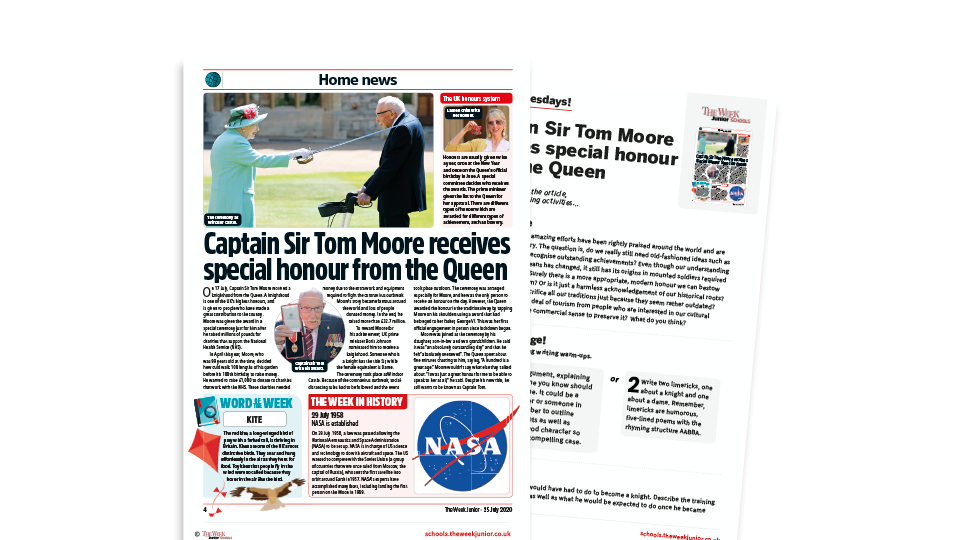 This is a free resource
Download now for free
Or subscribe today and you'll also get access to...
Unlimited access to 600+ resources
Over 80 expert CPD guides
Free subscription to Teach Reading & Writing magazine, and digital access to all back issues
New resources every week
Exclusive, member-only resource collections
Plus lots more...
View All Membership Benefits
Captain Sir Tom Moore's amazing efforts have been rightly praised around the world and are a genuine good news story. The question is, do we really still need old-fashioned ideas such as knighthoods in order to recognise outstanding achievements? This resource pack includes a story from The Week Junior newspaper about Captain Tom Moore and a sheet of activities based on the article, encouraging children to think, talk and write about what matters to them.

This resource is part of the Topical Tuesdays collection. View more from this collection
More from this collection