Topical Tuesdays from The Week Junior - Here Come the Holidays…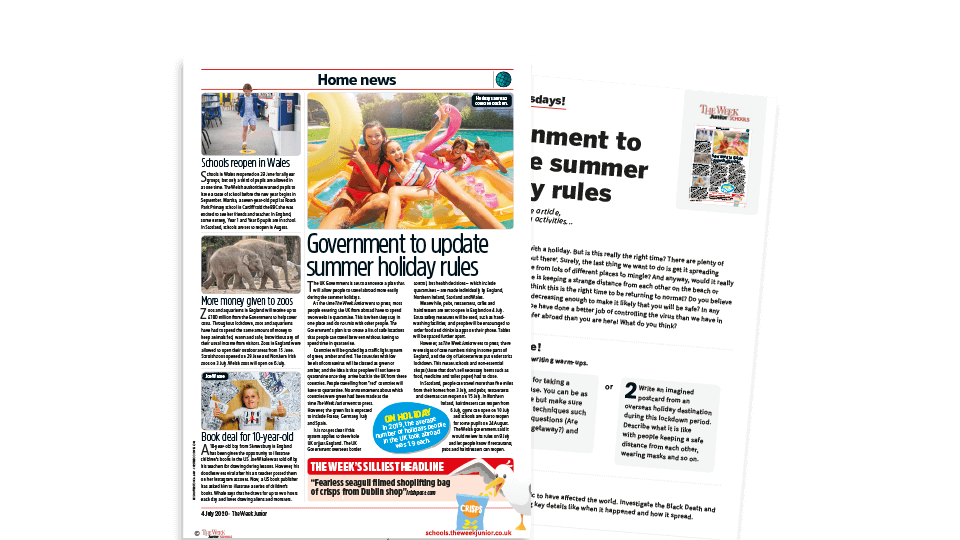 This is a free resource
Download now for free
Or subscribe today and you'll also get access to...
Unlimited access to 600+ resources
Over 80 expert CPD guides
Free subscription to Teach Reading & Writing magazine, and digital access to all back issues
New resources every week
Exclusive, member-only resource collections
Plus lots more...
View All Membership Benefits
Last week, the UK Government announced a plan that will allow people to travel abroad more easily during the summer. Does this mean that families can start planning holidays in the sun again? What might a socially distanced vacation look like? And is this really the right time to be encouraging 'frivolous' travel? This resource includes a story about the changes from The Week Junior, and a set of activities designed to get children thinking, writing and researching around the topic.

This resource is part of the Topical Tuesdays collection. View more from this collection
Look inside!
Click through to see what this resource has to offer
More from this collection