Topical Tuesdays from The Week Junior - New apple variety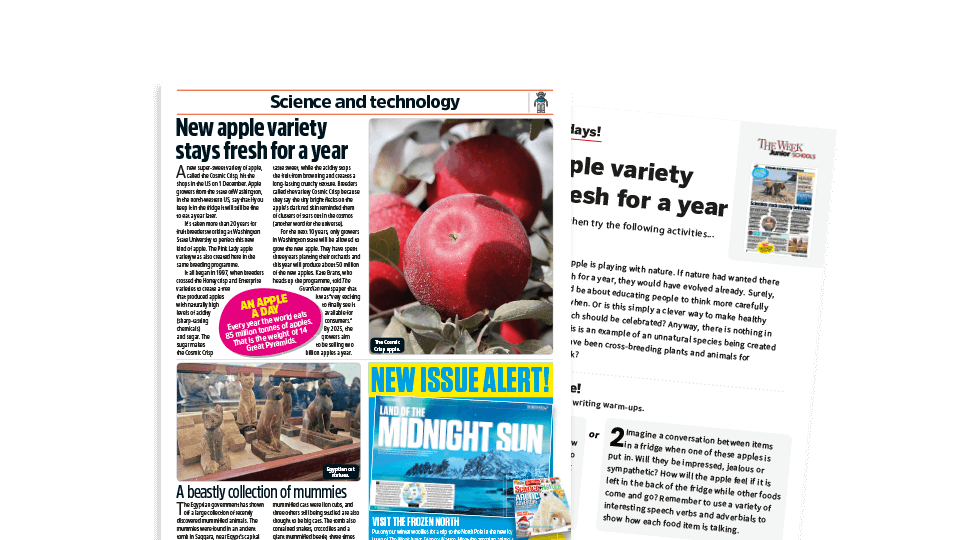 This is a free resource
Download now for free
Or subscribe today and you'll also get access to...
Unlimited access to 600+ resources
Over 80 expert CPD guides
Free subscription to Teach Reading & Writing magazine, and digital access to all back issues
New resources every week
Exclusive, member-only resource collections
Plus lots more...
View All Membership Benefits
Scientists in America have spent the last two decades cross-breeding a new variety of apple which, if kept in the fridge, will stay fresh for a year.
This resource includes a news article covering the story, and an activities sheet
To find out more about The Week Junior and to download its free resources, please go to schools.theweekjunior.co.uk.

This resource is part of the Topical Tuesdays collection. View more from this collection
Look inside!
Click through to see what this resource has to offer
More from this collection