Topical Tuesdays from The Week Junior - UK Government reveals plans to tackle obesity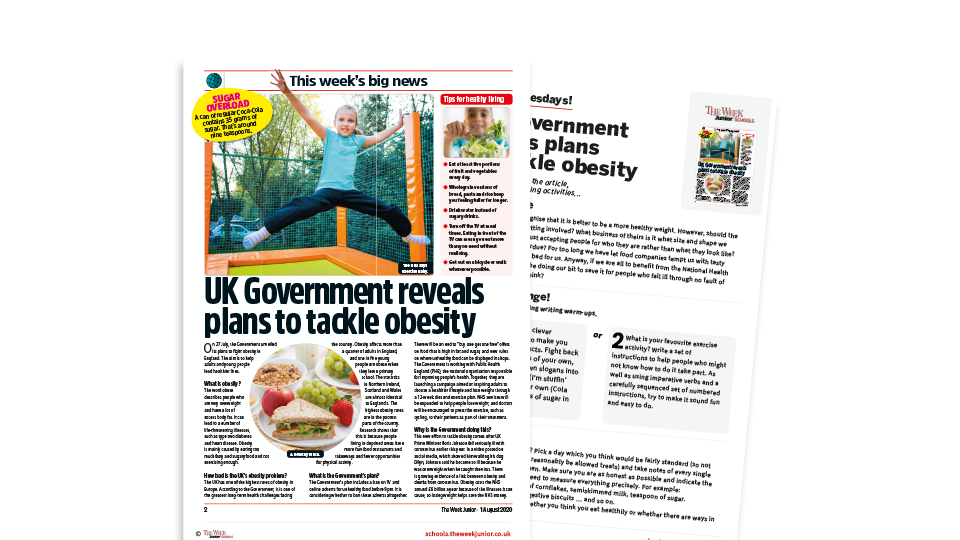 Download your resource
Free with 14 Day Trial
Then £25/annually after 14 days for unlimited access
Plus you'll also get access to...
Unlimited access to 600+ resources
Over 80 expert CPD guides
Free subscription to Teach Reading & Writing magazine, and digital access to all back issues
New resources every week
Exclusive, member-only resource collections
Plus lots more...
View All Membership Benefits
Most people would recognise that it is better to be a more healthy weight. However, should the Government really be getting involved? What happened to just accepting people for who they are rather than what they look like? Or is this action long overdue?
This resource pack includes a story from The Week Junior newspaper about the Government's plans to tackle obesity and a sheet of activities based on the article, encouraging children to think, talk and write about what matters to them.

This resource is part of the Topical Tuesdays collection. View more from this collection
More from this collection