50 Years of Mog - Activity Sheets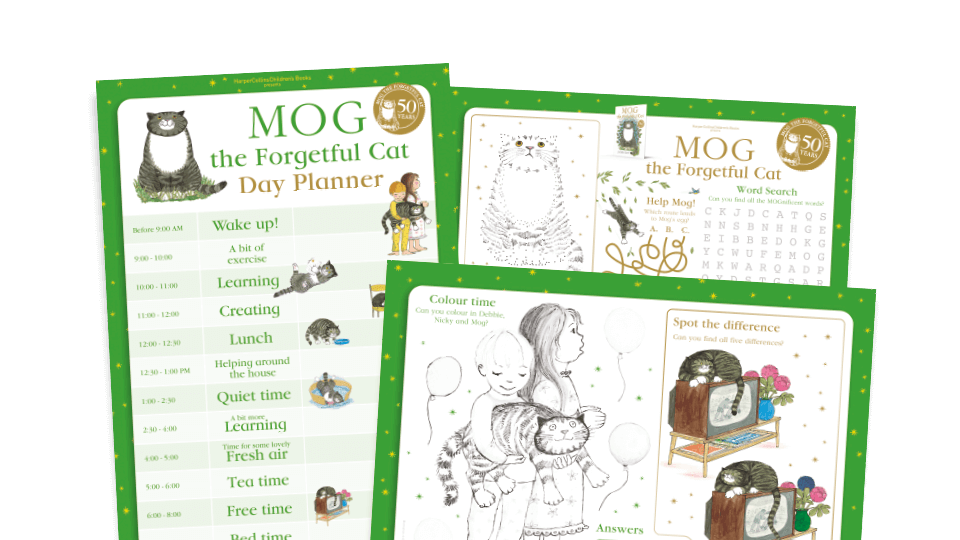 This is a free resource
Download now for free
Or subscribe today and you'll also get access to...
Unlimited access to 600+ resources
Over 80 expert CPD guides
Free subscription to Teach Reading & Writing magazine, and digital access to all back issues
New resources every week
Exclusive, member-only resource collections
Plus lots more...
View All Membership Benefits
​Specially produced to celebrate 50 years of our favourite forgetful feline, these activity sheets are perfect for EYFS and KS1 children to complete at home, and include a wordsearch, join-the-dots puzzle and colouring in, as well as a cheerful day-planner.

This resource is part of the Home learning collection. View more from this collection
Look inside!
Click through to see what this resource has to offer
More from this collection