Home Learning Pack (Years 1/2): Keeping In Touch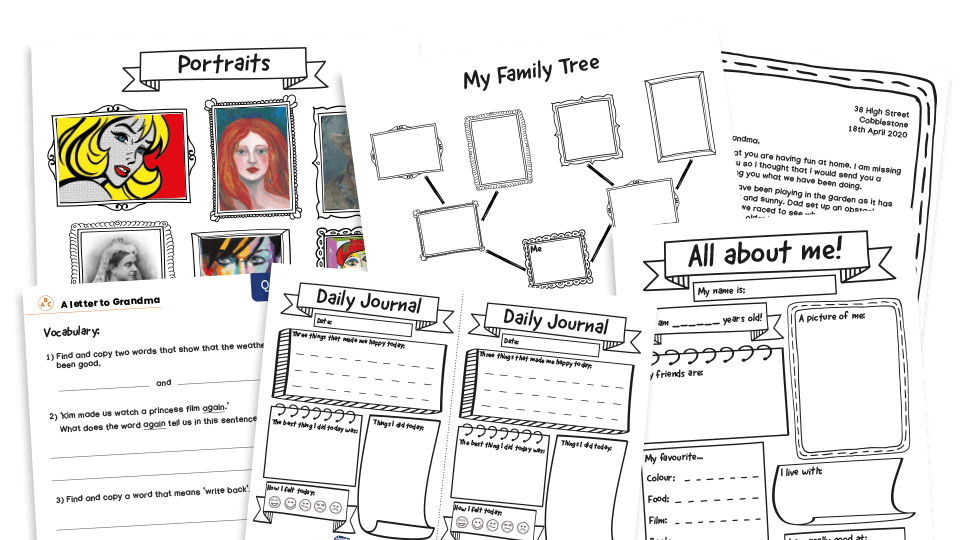 Download your resource
Free with 14 Day Trial
Then £25/annually after 14 days for unlimited access
Plus you'll also get access to...
Unlimited access to 600+ resources
Over 80 expert CPD guides
Free subscription to Teach Reading & Writing magazine, and digital access to all back issues
New resources every week
Exclusive, member-only resource collections
Plus lots more...
View All Membership Benefits
This home learning pack is designed for children in Years 1 and 2 (ages 5-7) to complete, with some adult support where possible, over a week, based around the topic of Keeping In Touch. It offers a range of activities - including writing tasks, an art project and reading comprehension - as well as encouraging children to think about their friends and family; consider their own emotions; reach out to people they may be missing; and make plans for the future.

This resource is part of the Home learning collection. View more from this collection
Look inside!
Click through to see what this resource has to offer
More from this collection