KS1: Florence Nightingale home learning pack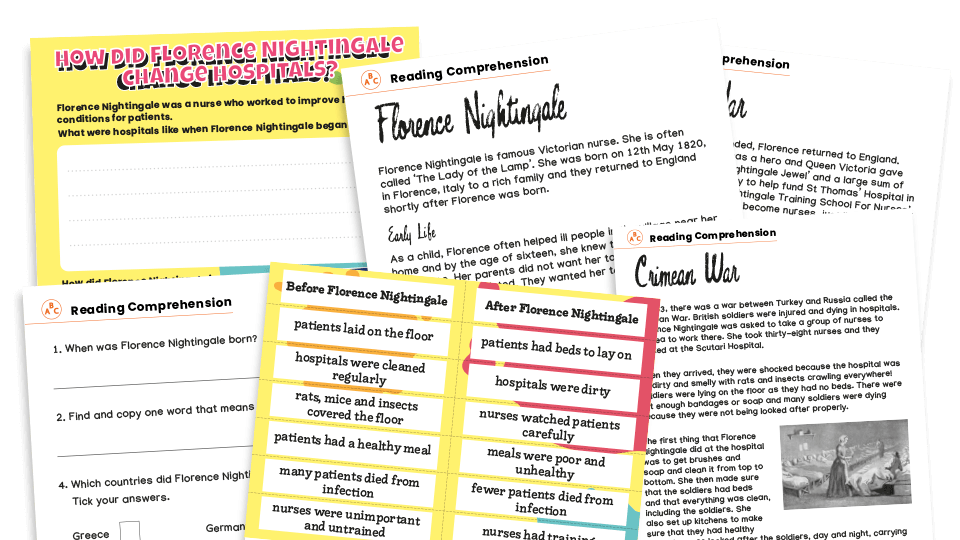 This is a free resource
Download now for free
Or subscribe today and you'll also get access to...
Unlimited access to 600+ resources
Over 80 expert CPD guides
Free subscription to Teach Reading & Writing magazine, and digital access to all back issues
New resources every week
Exclusive, member-only resource collections
Plus lots more...
View All Membership Benefits
The 200th anniversary of Florence Nightingale's birth is on the 12th May 2020. This pack, which requires some adult input, will help teach children why she is significant and how she improved hospitals, reducing the number of people who died from infection. Pupils will learn how hospitals have changed and have the opportunity to write sentences to describe and compare these changes.

This resource is part of the Home learning collection. View more from this collection
Look inside!
Click through to see what this resource has to offer
More from this collection