KS2 Father's Day Activity Pack - similes poem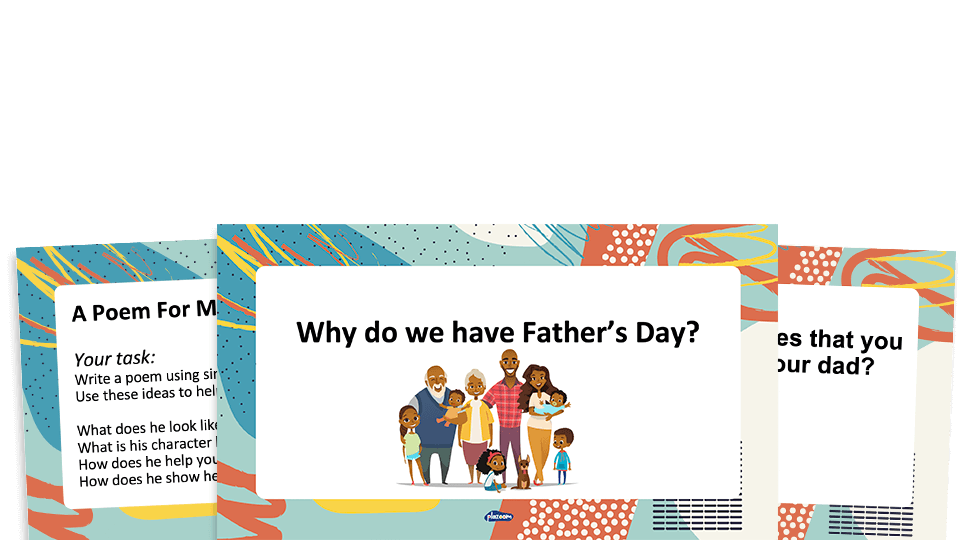 Download your resource
Free with 14 Day Trial
Then £25/annually after 14 days for unlimited access
Plus you'll also get access to...
Unlimited access to 600+ resources
Over 80 expert CPD guides
Free subscription to Teach Reading & Writing magazine, and digital access to all back issues
New resources every week
Exclusive, member-only resource collections
Plus lots more...
View All Membership Benefits
This Father's Day activity will give pupils the opportunity to write a poem about their dad (or another significant male in their life) using similes, with a model text if required. They will discuss why their father is special, covering aspects of PSHE, gathering ideas as a class.
English Objectives covered are:
to discuss how authors use language, including figurative language (investigating and using similes)
PSHE Objectives (taken from Relationships Education, statutory guidance) covered are:
to know that stable, caring relationships are at the heart of happy families

This resource is part of the Calendar Resources collection. View more from this collection
Look inside!
Click through to see what this resource has to offer
More from this collection