KS2 Norse Legends Writing Toolkit: Myths and Legends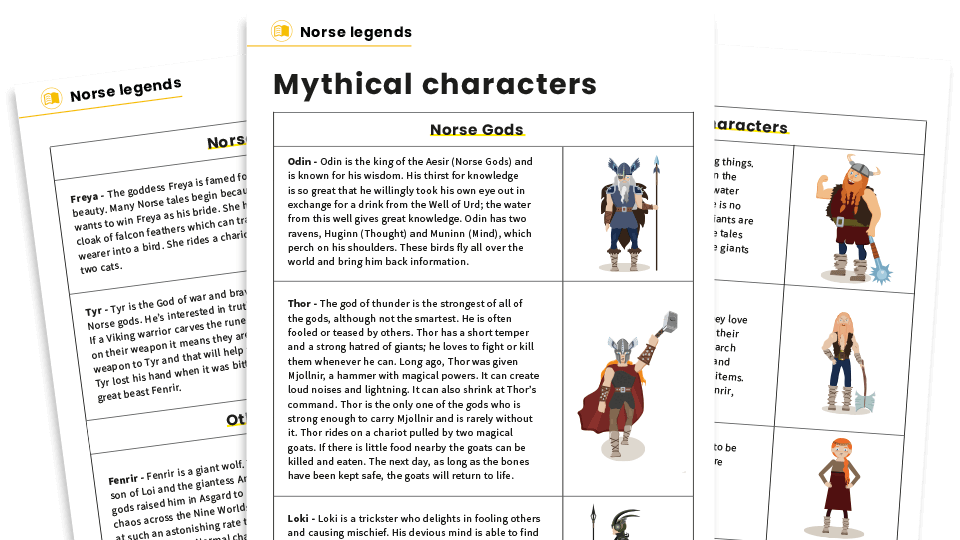 This is a free resource
Download now for free
Or subscribe today and you'll also get access to...
Unlimited access to 600+ resources
Over 80 expert CPD guides
Free subscription to Teach Reading & Writing magazine, and digital access to all back issues
New resources every week
Exclusive, member-only resource collections
Plus lots more...
View All Membership Benefits
This resource pack contains fact sheets covering key aspects of Norse mythology, enabling KS2 children to add authenticity when creating their own legends, as well as understand more about the genre.

This resource is part of the Effective Writing collection. View more from this collection
Look inside!
Click through to see what this resource has to offer
More from this collection