Oh, the Places You'll Go! Dr Seuss activity pack for UKS2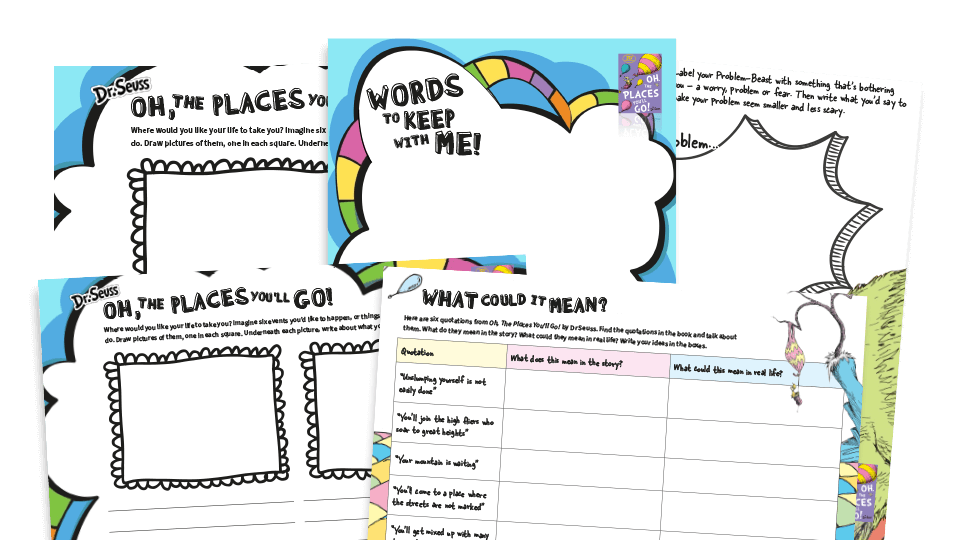 This is a free resource
Download now for free
Or subscribe today and you'll also get access to...
Unlimited access to 600+ resources
Over 80 expert CPD guides
Free subscription to Teach Reading & Writing magazine, and digital access to all back issues
New resources every week
Exclusive, member-only resource collections
Plus lots more...
View All Membership Benefits
Use Dr Seuss' classic picturebook to cover literacy and PSHE in UKS2, with activities that would make the perfect project for Year 6 leavers, giving them a chance to:
Articulate their hopes and ambitions, and identify some of the attitudes, behaviours and skills they might need to achieve them
Enjoy a shared reading-for-pleasure experience and build on it
Interrogate text and pictures to extend their understanding and discover different meanings
Explore aspects of challenge, opportunity and change through drama, creative writing and art
Develop their understanding of story structure
Gain insight into their own emotions and those of others
Explore quotations and choose one they find meaningful

This resource is part of the Effective Writing collection. View more from this collection
Look inside!
Click through to see what this resource has to offer
More from this collection