Spelling Workouts, Y2: adding -ed, -ing, -er and -est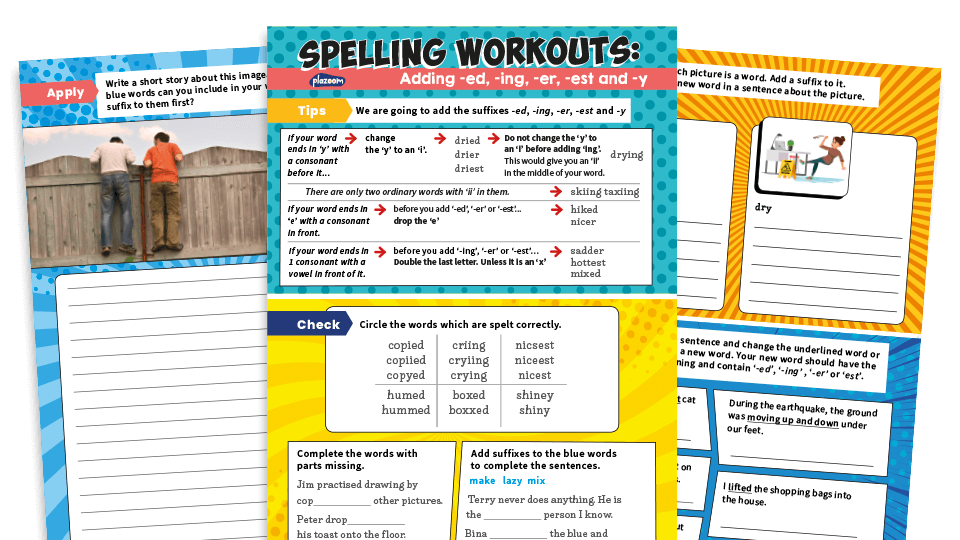 Download your resource
Free with 14 Day Trial
Then £25/annually after 14 days for unlimited access
Plus you'll also get access to...
Unlimited access to 600+ resources
Over 80 expert CPD guides
Free subscription to Teach Reading & Writing magazine, and digital access to all back issues
New resources every week
Exclusive, member-only resource collections
Plus lots more...
View All Membership Benefits
These worksheets, covering adding -ed, -ing, -er and -est, are an excellent way for children in Year 2 to revise and practise these spelling patterns.
The worksheets include five different activities in which children look at spelling patterns, identify misspelt words and apply their spellings in context. They can be used within lessons, as an assessment or as a homework task.

This resource is part of the Spelling Workouts collection. View more from this collection
Look inside!
Click through to see what this resource has to offer
More from this collection