Star of the Week certificate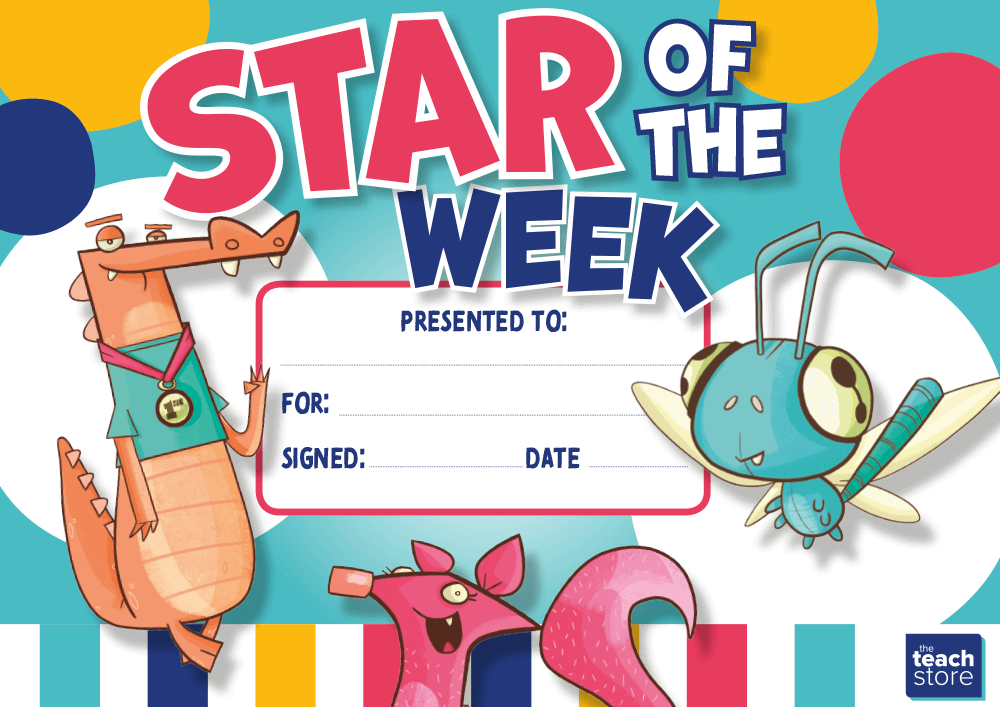 Download your resource
Free with 14 Day Trial
Then £25/annually after 14 days for unlimited access
Plus you'll also get access to...
Unlimited access to 600+ resources
Over 80 expert CPD guides
Free subscription to Teach Reading & Writing magazine, and digital access to all back issues
New resources every week
Exclusive, member-only resource collections
Plus lots more...
View All Membership Benefits
Reward the pupils that stand out with this lovely 'Star of the Week' certificate - the perfect tool for rewarding your students, and letting them know their hard work during the week has not gone unnoticed.

This resource is part of the Classroom Display collection. View more from this collection
Look inside!
Click through to see what this resource has to offer
More from this collection