KS2 Mother's Day Activity Pack - 'Dear Mum…'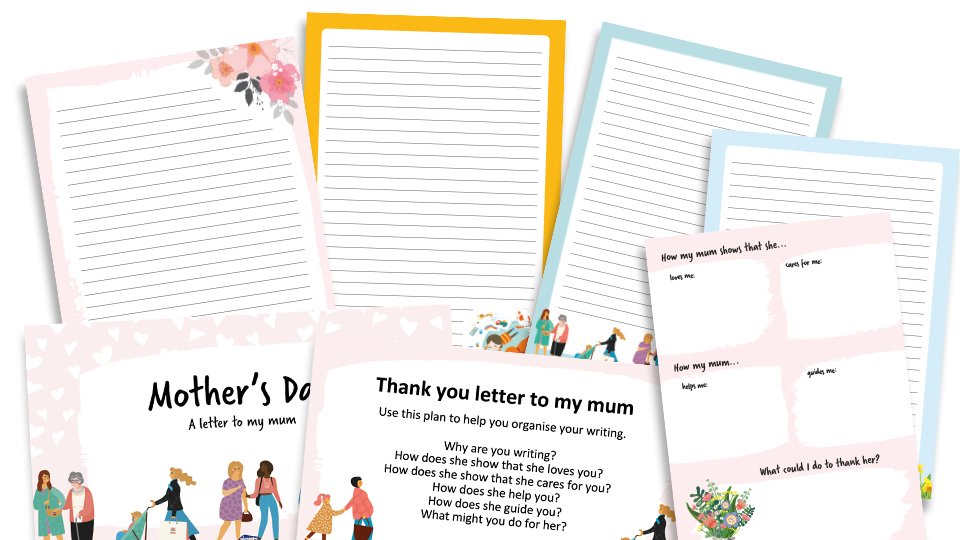 Download your resource
Free with 14 Day Trial
Then £25/annually after 14 days for unlimited access
Plus you'll also get access to...
Unlimited access to 600+ resources
Over 80 expert CPD guides
Free subscription to Teach Reading & Writing magazine, and digital access to all back issues
New resources every week
Exclusive, member-only resource collections
Plus lots more...
View All Membership Benefits
This Mother's Day activity will give pupils the opportunity to
write a letter of thanks to their mum (or another significant
female). They will discuss why their mum is special, covering
aspects of PSHE, using the worksheet to record their ideas.
English Objectives covered are:
- to compose and rehearse sentences orally to build a varied and
rich vocabulary and sentence structures
PSHE Objectives (taken from Relationships Education,
statutory guidance) covered are:
- to know that stable, caring relationships are at the heart of
happy families

This resource is part of the Effective Writing collection. View more from this collection
More from this collection