KS2 Writing and Story Planning – Wild West Image Prompts and Inspiration Pack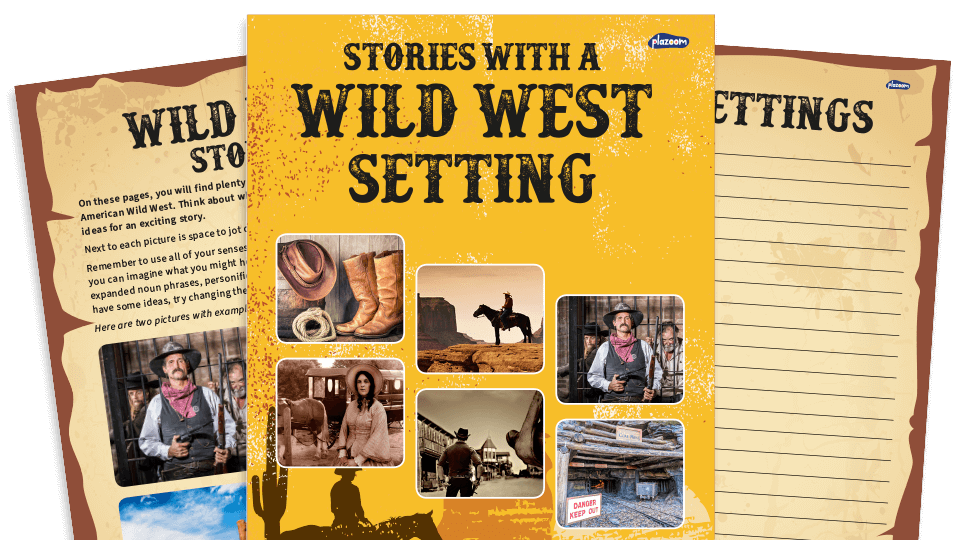 Download your resource
Free with 14 Day Trial
Then £25/annually after 14 days for unlimited access
Plus you'll also get access to...
Unlimited access to 600+ resources
Over 80 expert CPD guides
Free subscription to Teach Reading & Writing magazine, and digital access to all back issues
New resources every week
Exclusive, member-only resource collections
Plus lots more...
View All Membership Benefits
This download contains materials designed to assist KS2 students with writing stories set within the period of the Wild West. If children are to accurately portray a particular historical setting, they will require sufficient knowledge of the setting in question to clearly distinguish it from life in their own time.
The pictures and image prompts in this pack are grouped into sets, which serve to give students plenty of ideas to work with and convey details that will make their stories and characters truly come alive. The pack also includes some short example texts to give your students some inspiration and help them on their way.
The pack includes the following:
13-page 'Wild West Pupil Inspiration Book' containing image prompts and text fields in which students can jot down their ideas

4-page 'Wild West Planning Sheets' document containing prompts and writing space for ideas relating to town settings, outdoor settings, characters and objects/animals
29-page WIld West Posters book, containing high resolution photography themed around the Wild West, with one image per page

'Wild West Images' PowerPoint presentation containing 21 slides of assorted Wild West-themed photography
Teacher Notes document
National Curriculum English programme of study links
Pupils should be taught to draft and write narratives by creating settings, characters and plot.

This resource is part of the Effective Writing collection. View more from this collection
Look inside!
Click through to see what this resource has to offer
More from this collection