Show and Tell by Rob Biddulph – Reception/KS1 Activity Pack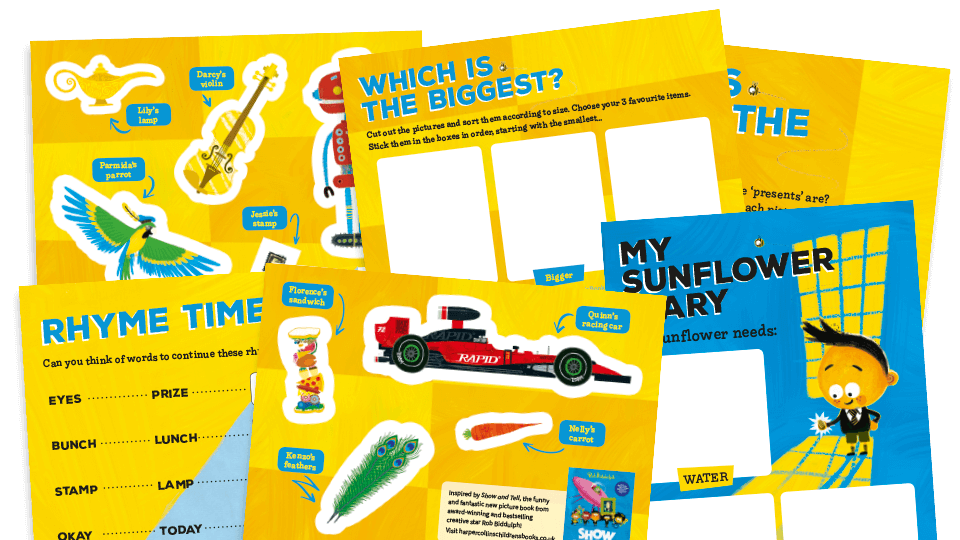 This is a free resource
Download now for free
Or subscribe today and you'll also get access to...
Unlimited access to 600+ resources
Over 80 expert CPD guides
Free subscription to Teach Reading & Writing magazine, and digital access to all back issues
New resources every week
Exclusive, member-only resource collections
Plus lots more...
View All Membership Benefits
If you love the fantastic new picture book from author/illustrator Rob Biddulph, Show and Tell, then try this set of four colourful activity sheets.
Children can learn to sort objects by their size, develop their powers of deduction, Invite your children to plant their own sunflower and record its growth, practise sorting objects by size, explore rhyming words and test out their powers of deduction.
To purchase your copy of Show and Tell, visit harpercollinschildrensbooks.co.uk.

This resource is part of the Effective Writing collection. View more from this collection
Look inside!
Click through to see what this resource has to offer
More from this collection