Tricky Grammar Story Starters, Y6: Ellipsis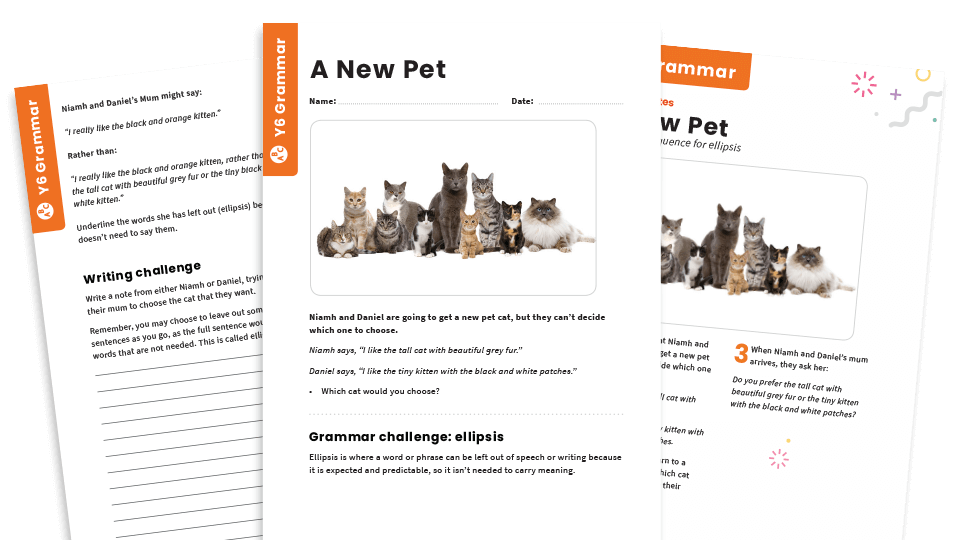 Download your resource
Free with 14 Day Trial
Then £25/annually after 14 days for unlimited access
Plus you'll also get access to...
Unlimited access to 600+ resources
Over 80 expert CPD guides
Free subscription to Teach Reading & Writing magazine, and digital access to all back issues
New resources every week
Exclusive, member-only resource collections
Plus lots more...
View All Membership Benefits
This teaching sequence has been designed to help children revisit and recall a key grammatical concept from the National Curriculum programme of study for Year 6.
The session provides a motivating and memorable image to stimulate discussion, before introducing the grammar element, which is 'ellipsis'. Children have time to practise using this feature, before undertaking a short writing task to apply what they have learnt in the context of creative writing.

This resource is part of the Tricky Grammar Story Starters collection. View more from this collection
Look inside!
Click through to see what this resource has to offer
More from this collection